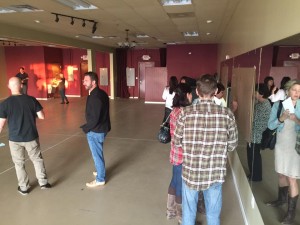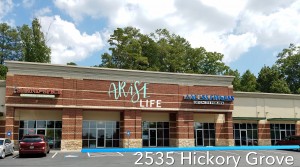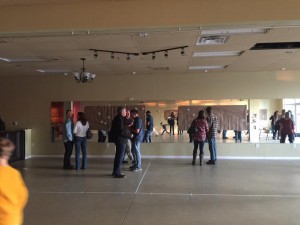 A New Season
November 14th 2016
A New Season: It's hard to believe but after the past year of RiverStone's hospitality, we are on the verge being able to meet in our new home, 2535 Hickory Grove. On Friday we signed the lease and next week we will take possession of it so that the build out process can begin!
Last Night: A huge thanks to all who could come out last night on such short notice and consecrate and dream into the space God is giving us! Without Plumbing or electricity, it was a bit rustic, but the Presence was so thick as Melissa & Justin along with Katie and others led us in worship as we all wrote down our dreams for how God and bless this community through the overflow of what He is pouring out in our midst!
What's Next?: There is obviously a lot of construction needed to transform an old musty gym and dance studio into a home for ARISE:Life. The plans above (with the entrance at the top) are being fleshed out by an architect, Mark Freeman, who did Vintage 242's design as we speak. God has given us a great deal of wisdom on how to use the existing layout as much as possible to keep costs down, but there is still a fair bit of work to do. Right now we are gathering General Contractors to bid on the Design-Build process, so if you know of a General Contractor that you feel would be a good fit for this project, feel free to reach out and ask them to bid. They can email info@ariselife.org for more information!
When?: In a perfect world we would LOVE to have Christmas Eve be our first meeting at the new facility, but that will take a complete miracle. As we get a better grip on timetables, we'll let you know.
How Will We Pay for It?: Great question! Thanks to RiverStone's hospitality, our fiscally conservative Kingdom Finance Team and the basic values of our ARISE:Life to prioritize empowering people, we have managed to save a fair bit of money in this first year of our time together. We still don't have the final numbers on how much everything will cost, but we will need more than we have managed to save.
In the Kingdom, we don't give because of a need, but we give in response to the destiny and purpose God has revealed. (more on that in the most recent podcast – Family Gives – Part 2)
A Building Fund: So if God has been speaking to you about the destiny of our community together, then we would encourage you to ask God how much He would have you give. Each of us get to participate, no matter how big or how small! If you want to give, simply designate
"Building" in the note field on your checks or giving envelopes
or in your text or online giving "100 building" for example.
And then we'll be focusing on this over the next couple weeks.