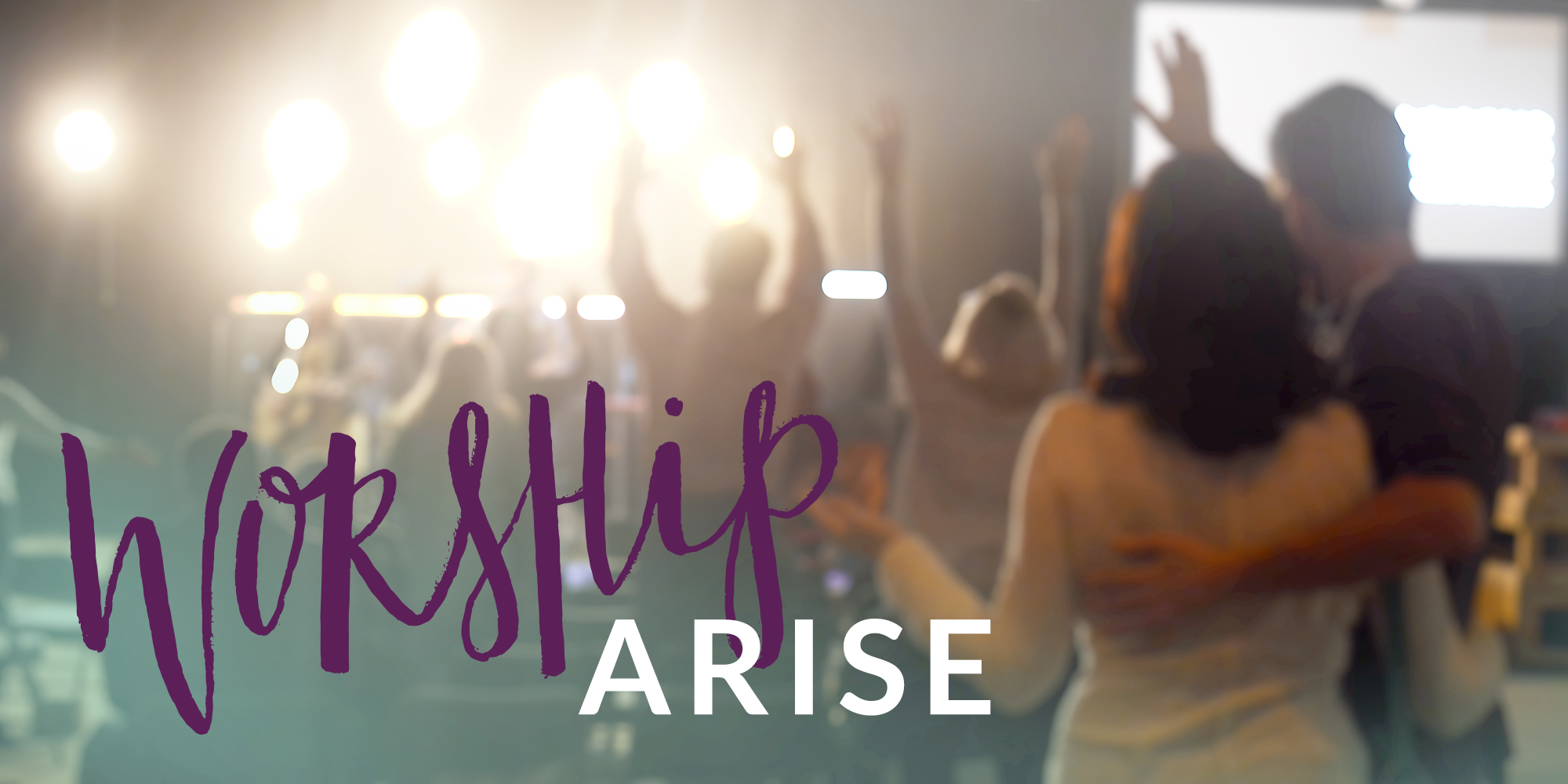 Therefore, I urge you, brothers and sisters, in view of God's mercy, to offer your bodies as a living sacrifice, holy and pleasing to God—this is your true and proper worship. Do not conform to the pattern of this world, but be transformed by the renewing of your mind. Then you will be able to test and approve what God's will is—his good, pleasing and perfect will.
Romans 12:1-2
In the ARISE:Life family we are devoted to welcoming, honoring, and encountering the presence of God through worship. We worship because God is worthy of our worship, He desires our worship, and He responds to our worship. We believe that we were created to be known and loved by God and to know and love Him in return.p>
Join us Sunday mornings at 10am for our regular worship gatherings! Follow us on Facebook (link) or join our email newsletter (link) to stay in the loop with future worship gatherings and to receive our weekly YouTube worship playlist. (link)
Want to get involved with Worship ARISE?
Worship ARISE is a team of people, led by Justin and Melissa Rogers, who work together to facilitate various areas of worship within ARISE:Life (i.e. the worship band, dance, art, production, children's worship, etc.).
If you would like to serve in any of these areas, or areas not listed, please fill-out our online application (link)
If you would like to lead an area of worship that has not yet been developed within ARISE:Life, please fill-out our online Onepager application (link).
For any questions please email Justin and Melissa at worship@ariselife.org.
WATCH OUR WEEKLY WORSHIP PLAYLIST
Check back every week to see an updated video of the worship you can expect at ARISE:Life gatherings.
May we respond in worship as sons and daughters to our heavenly Father!
A HEART FOR WORSHIP
Teaching by Justin & Melissa Rogers
To View Upcoming Worship Events
To find out more about how you can get involved in community life: